CSR Policy
Qol Group Corporate Philosophy and CSR
"We face up to quality of life for all people. Anytime, anywhere, to you." (Corporate Philosophy)
With this Qol Group corporate philosophy in mind, we aim to faithfully face various stakeholders including patients, employees, local communities, shareholders and business partners, aiming for reliable management, and contributing to the development and improvement of a sustainable society.
Corporate philosophy system
We recognize that it is important as the foundation of our CSR development that our management philosophy has penetrated the organization and that the foundation of our governance is firmly established and managed.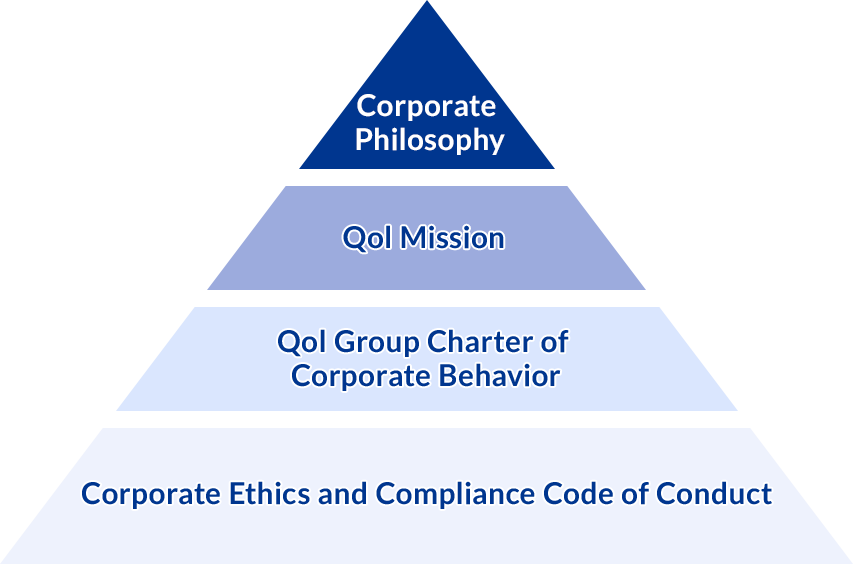 CSR issues with diverse stakeholders
We will seriously face various stakeholders and incorporate social concerns into the business activities of the Qol Group to lead to the practice of CSR.